Butweld Fittings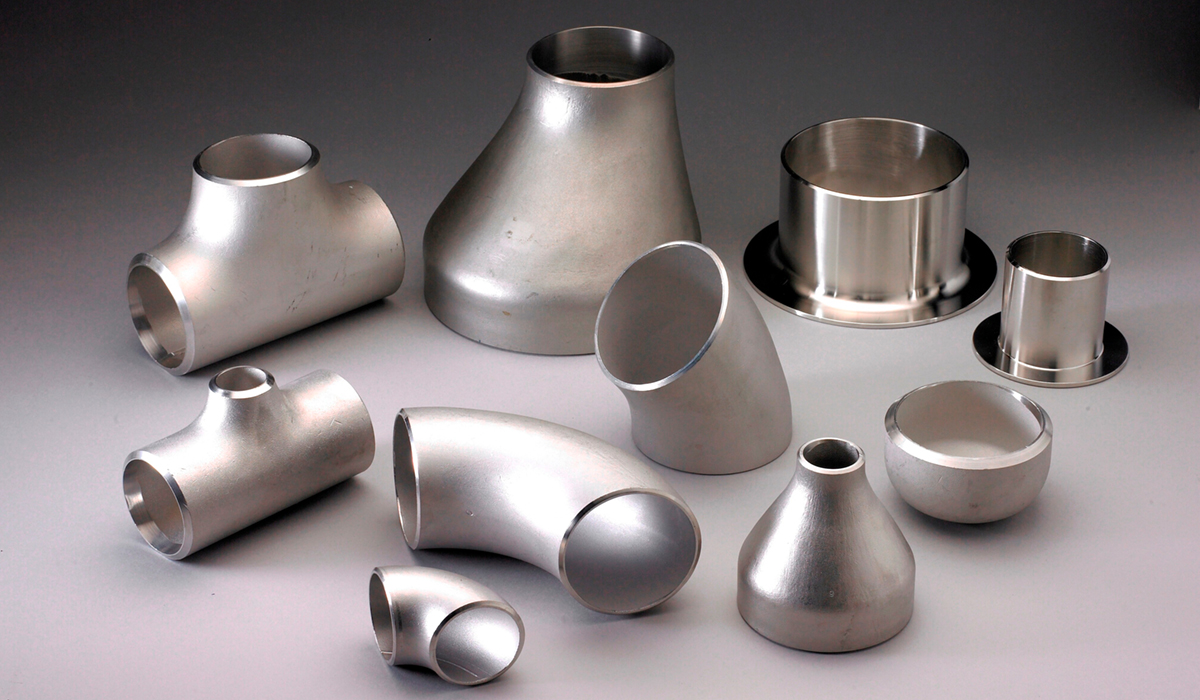 Padmavati Steel and Engg. Co. offer Stainless Steel Butt-weld Fittings in different shapes and sizes. All are produced using pervasive quality. Extended conditions of butt welded pipe fittings that we offer are Tee, Elbow, Reducing Tee, Coupling, Long and Short Stub Band, Reducer, Return Bends, Plug and Union, Cap, Cross and so on. These sorts of pipe fittings are basically used as a piece of underground and camouflaged fittings.
We are occupied with bringing in and providing of an extensive variety of Butt Weld Fitting that is accessible in differed sorts and grades sourced from dependable merchants, these fittings are profoundly recognized for their high elasticity, strength and precise compound structure. These discover application in a few enterprises such oil and gas, vehicle, corrosive and synthetic, pharmaceutical and bond businesses. We are known for our buttweld fittings.
Padmavati Steel and Engg. Co. is one of the main producers and exporter of Buttweld Fittings that are intended to associate the channels by welding on the site at its end on the planet. We are possessed with making a broad assortment of buttweld fittings of 45 Degree Elbow(ASTM A40/ASME B16.9), Reducer(ASTM A40/ASME B16.9/SA 234,ASTM A 815), Stub End (ASTM A40/A403/A234/ASME B16.9)and Pipe Cap(ASTM A403/ASME A/SA 234/ASTM A 815/ASTM B363)in stainless steel, carbon steel and nickel combination material.
Our items are accessible at moderate cost and are exceedingly prevalent in country and worldwide market. Our craft of foundation is created by master gather with the utilization unrivaled quality material and progress technology. Our items have momentous components like high tractable strength, corrosion resistance and longer solidness.
Specifications:
Size : 1/2″NB TO 48″NB IN
Schedule: SCH20, SCH30, SCH40, STD, SCH80, XS, SCH60, SCH80, SCH120, SCH140, SCH160, XXS

MATERIAL GRADE :
Nickel & Copper Alloy, Stainless & Duplex Steel, Carbon, Alloy Steel, Low Temperature
TYPES :
Tee, Elbow, Reducing Tee, Coupling, Long & Short Stub Band, Reducer, Return Bends, Plug & Union, Cap, Cross etc.
APPLICATIONS :
Power Generation, Oil & Gas Transportation, Petrochemical Plants, Refineries, Marine and Pharmaceuticals Plants.
Our Exports:
Padmavati Steel and Engg. Co. Exports Butweld Fittings in Gulf Countries of Kuwait, Bahrain, Iraq, Oman, Qatar, Saudi Arabia and the United Arab Emirates (UAE) furthermore in Eupropean nations of Netherland,Italy, Norway, Slovenia, Spain, Sweden, Switzerland.Also in districts, for example, United States Of America, United Kingdom, Australia, South Africa, Mexico, Turkey, France, New Zealand, Angola, Congo, Kenya, Lebanon, and so forth
OUR SUMMARY:
Reviewer
Padmavati Steel & Engg. Co.
Review Date
Reviewed Product
Author Rating