Rods & Round Bars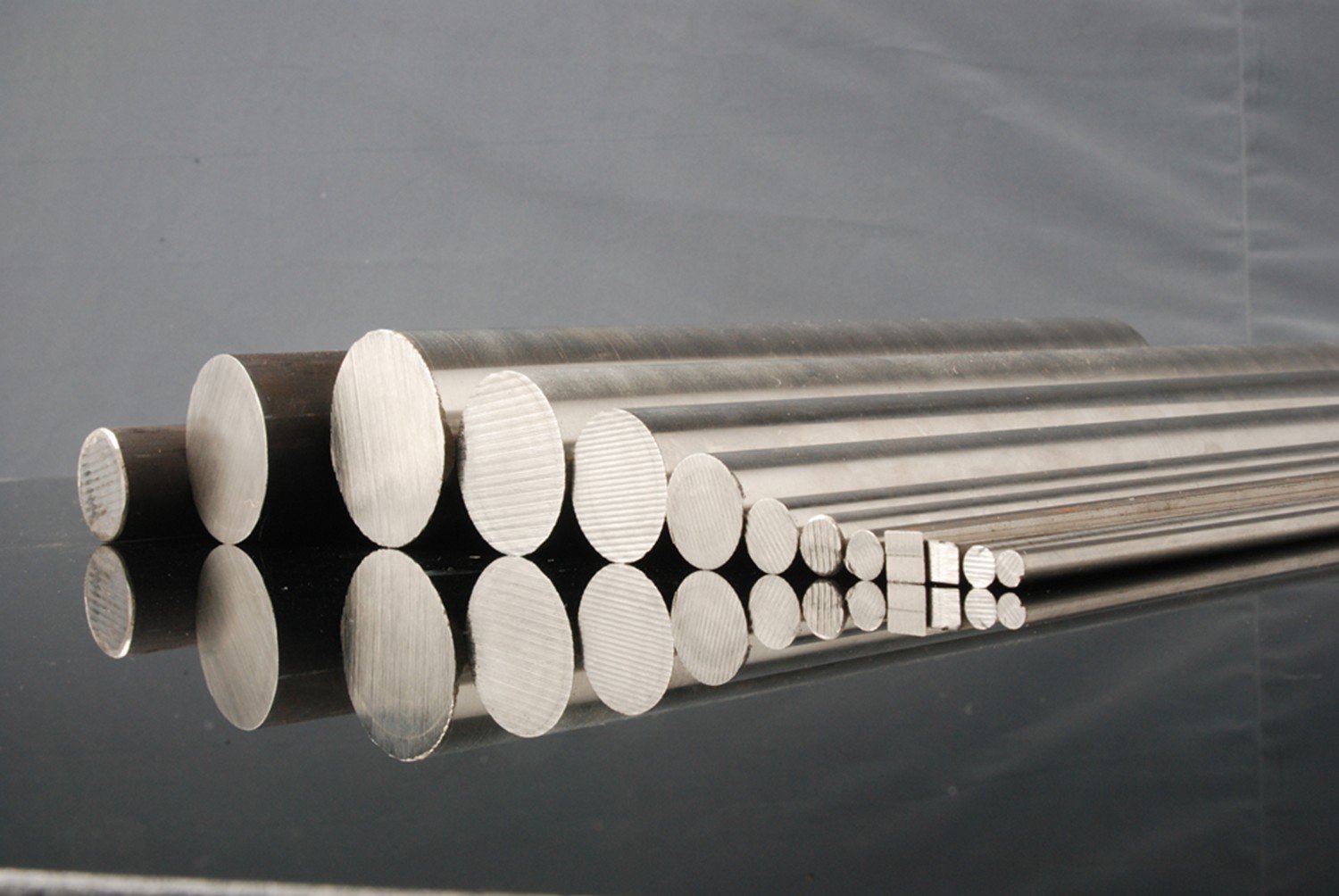 Padmavati Steel and Engg. Co. is one of the considerable Supplier and stockiest of Round Bars which find application transversely over various divisions. We offer a broad extent of Round Bars to our respected clients in different industry verticals. We offer these Round bars in different dimensions as per the requirements given by our clients, and that too at a direct and market driving expenses.
Our round bars are generally used for an extensive variety of assistant machines and creation wanders where better quality and more unmistakable disintegration resistance is required. It is all things considered used for devices, jolt parts and pinions. It has essentially high caliber and can be used for tapping operations. It has some amazing components, for instance, having extraordinary quality, strength, unflinching quality, disintegration resistance and close versatilities. Our Square Bars can be offered in made to demand length sizes and shapes, and are open at market driving expenses. These round bars can similarly be made and machined to get together the necessities of our clients.
Padmavati Steel and Engg. Co. is one of the main producer, supplier and exporter of a subjective range Round Bars that are planned with the nature of crude materials according to the global principles and are utilized as a part of number of utilizations like car, business air ship, water powered devices, military airplane, machine devices, auto hustling, aviation etc. Our items are profoundly elastic, enduring, consumption safe and solid.
Our items are available at sensible cost and are significantly pervasive in nation and overall market. Our claim to fame of establishment is made by ace cluster with the usage unrivaled quality material and advance technology. Our things have extraordinary components like high flexible strength, corrosion resistance and longer durability.
We are putting forth to our customers an extensive variety of Round Bars that are accessible in fluctuated evaluations of stainless steel, carbon steel, nickel combinations and compound steel. Our Round Bars have incredible utility as hardware gear in different enterprises and for assorted design purposes. These round bars highlight unrivaled clean, fantastic complete, strong development and high resilience level.
Nickel and Copper Alloy
Stainless and Duplex Steel
Carbon and Alloy Steel
Types
Round/Square/ Hexagonal/ Rectangular
Material Grade
Stainless Steel, Nickel Alloys, Carbon Steel, Alloy Steel.
HIGH NICKEL ALLOY ROUND BARS & RODS
Monel, Nickel, lnconel, Hastelloy, Copper, Brass, Bronze, Titanium, Tantalum, Bismuth, Aluminium, HighSpeed Steel, Zinc, Lead, etc.
STAINLESS STEEL ROUND BARS & ROUND RODS
Plates as per ASTM A240, Gr. TP 304,304L, 304LN, 309, 309S, 309H, 310H, 316, 316L, 316H,316LN,316TI,317,317L,321,321H,347,347H,409,410,420, 430 etc.
CARBON STEEL I BOLLER QUALITY ROUND RODS
As per IS 2062/ASTM A36, Gr.A,B& C, IS 2002 Gr. 1 & 2 ASTM A516 Gr.60 & 70, ASTM A515 Gr.70
ALLOY STEEL ROUND BARS & RODS
As per ASTM A387 Gr.2, 5, 9, 11, 12 & 22 in class 1 & 2 ASTM A204 Gr.A&B, DIN 17175 Gr.15 Mo3 & 16 Mo3 with IBR Test Certificate.
Our Exports:
Padmavati Steel and Engg. Co. Exports
Rods & Round Bars
in Gulf Countries of Kuwait, Bahrain, Iraq, Oman, Qatar, Saudi Arabia and the United Arab Emirates (UAE) furthermore in Eupropean nations of Netherland,Italy, Norway, Slovenia, Spain, Sweden, Switzerland.Also in districts, for example, United States Of America, United Kingdom, Australia, South Africa, Mexico, Turkey, France, New Zealand, Angola, Congo, Kenya, Lebanon, and so forth
OUR SUMMARY:
Reviewer
Padmavati Steel & Engg. Co.
Review Date
Reviewed Product
Author Rating